Care | Support | Reassurance
Our corporate social responsibilities initiatives go beyond statutory requirements.
We focus on education & sustainability, which is the non-negotiable need of the hour.
Change starts from within, so that is where we started. With each of our employee, came a child, whose life could be made better. Current stats show that more than 50% of India's population is below the age of 25, which is a very exciting time, if they are given the right education.
Our second focus is the restoration of the environment, for which, we start with basics - planting and nurturing more trees and then moving on to environmental ownership in our operations, wastes, and energy sources. Read more about it below and on our blog.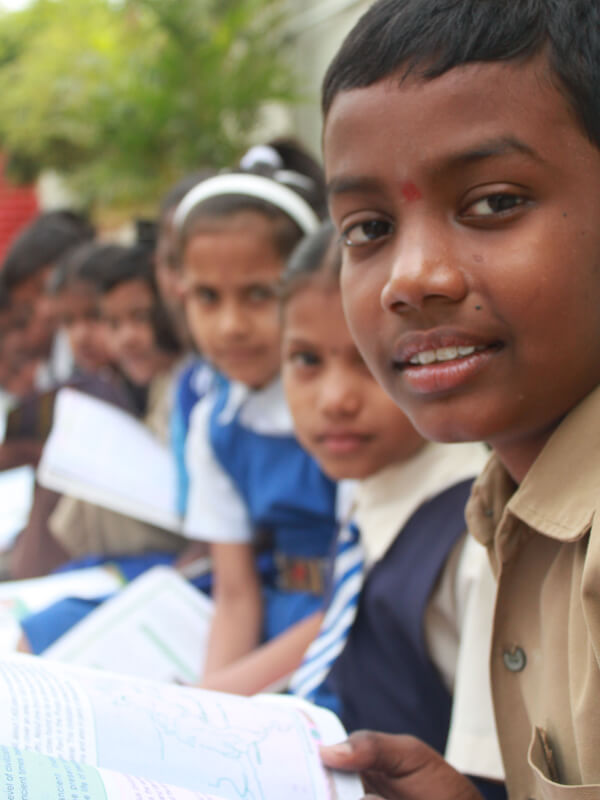 Our flagship Program, initiated in the year 2010, aims at supporting access to quality education for under-privileged children belonging to our employees through a scholarship system based on credit and financial need. We take responsibility in mentorship and shadowing of not just the child and his/her progress, but also the parents' education and understanding of the opportunity. Circle encompasses all of our environment-focused sustainability initiatives. We started off with the basics – planting more trees. Yes, it is as simple as it sounds & we are currently at nurturing 900 saplings! But we do more – water conservation and recycling, waste management and repurposing, R&D + internal collections that promote sustainable design to our buyers.
Project Her
Columbia Sports wear in association with BSR introduced Project- HER at one of our factories. A selected group of Peer Health Educators were trained on 6 various modules and in turn these PHE's would train the co-workers. This factory has been adopted as a model by BSR, to introduce the same in various factories in India and abroad. We have too adopted the same model and introduced it in two of our other units.
Around the block
A few more causes we are regulars for around the block. Below are some miscellaneous (but worth talking about)  initiatives HR take lead on to help our neighboring community.
Home of Hope
Home of Hope is an active NGO providing shelter for more than 700 homeless people with separate accommodation for men, women and children. Our support extends towards their medical care & basic needs that help maintain the hygiene of their homes.
Sandhya Kirana
In association with Columbia Sports Wear, ID supports Sandhya Kirana, by donating old used news papers. Sandhya Kirana is an Old Age Rehabilitation Center that provides employment opportunities for senior citizens of age 60 years and above. They create paper bags and other creative products and sell it in various retail shops in return for a humble earning.