INTERNATIONAL PLASTIC BAG FREE DAY
We at Indian Designs, hope to do our part as manufacturers in building a future unshackled from plastic waste, as we stand together with our peers to free this world  of all single-use plastic. Being a part of the global supply chain, we hope to introduce  as many sustainable product choices as we can into the market, so that consumers are provided with better decisions for today and tomorrow.
We started producing cloth bags four years ago and currently produce 150,000 pieces per month in 100% organic cotton. We are pleased to note that there has been an increase in demand when we shifted from BCI cotton to 100% organic cotton as a raw material two years ago. The aim of this new solution is to diminish the dependency on plastic bags as a go-to option and help in the shift to reusable cloth bags. We are proud to be a part of this shift in the  supply chain with the continuous support of our clients.
In addition to this, in 2013, one of our clients – White Stuff  Clothing invested in a beautiful project. Their idea was to reduce waste by repurposing fabric leftover after cutting  into cloth bags, the sale proceeds of which go to various charitable causes. The 'Made for Change' bags are made from 100% recycled materials, and are a brilliant example of the potential such circular thinking can have. We are proud to be supporting White Stuff in the production of these bags.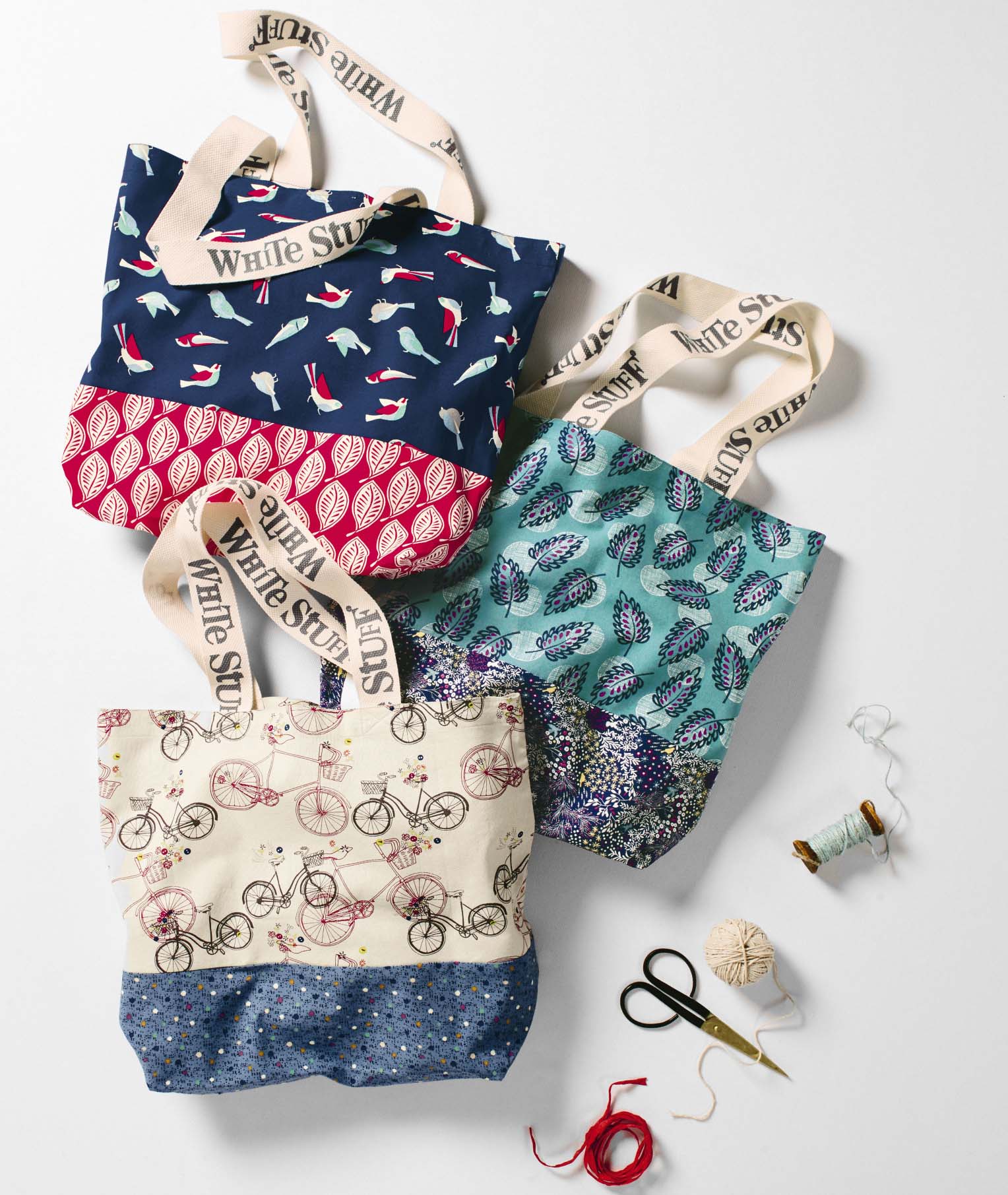 While providing the option of cloth bags, our Research and Development team is also tirelessly working towards reducing single-use plastic bags by replacing conventional plastic bags with biodegradable bags. We are working towards a strategic partnership with Regeno to make this change possible. These bags have all the advantages of plastic bags like being oil resistant and having an oxygen barrier but do not contain any conventional plastic. They are made from vegetable starch like tapioca and corn with some other natural extracts. We plan to use Regeno bags not only in our day-to-day operations but also promote them to our suppliers and buyers.
Regeno bags are:
Biodegradable and compostable in nature
Has natural antistatic properties
Oil resistant
Recyclable with paper
Dissolvable in high-temperature water (>80C)
Completely safe if accidentally consumed by animals
However, the scale of economics is very important to turn these choices into the default. For that we need all of us as consumers to invest in these sustainable options to tip the scales in the right direction.

We hope to continue working in every way we can to supply and promote better choices, better companies and the right initiatives that keep in mind our universal fight against plastic pollution.